Meet Chania, the magical corner of Crete where style meets wonderful beaches
Crete is the largest Greek island and an one-of-a-kind place, like its inhabitants. Here, the magnificent monuments and attractions that thousands of years of fascinating history have left on the island, coexist with stunning beaches, great weather, and a wonderful holiday feeling you will never forget.
Chania city is also known as the jewel of Crete, and for good reason. The Old Venetian Port and the Old Town of Chania take you back in time, in an atmosphere where romance and style go hand in hand.
Agia Marina, where Thalassa Beach Resort is located, together with the neighboring Platanias, are the most known resorts in Chania area. At a distance of nine kilometers west of Chania city, located on a stunning 4 km beach, and with all the amenities you can ask for, Agia Marina is a place you will love to visit again and again.
BY AIR
International Airport of Chania (CHQ) is connected with many European cities by direct flights with the following airlines:
Find more airlines flying to Chania here.
Visitors can also fly to Chania from Athens International Airport (ATH) or Thessaloniki International Airport (SKG) with
Chania is 151 km west from Heraklion International Airport (HER) where more direct and connected flights can be found.
BY SEA
Chania is connected to Athens by boat. Ferry boats of Anek and Minoan Lines connect Athens (Piraeus Port) to Chania (Souda Port) and the Heraklion port with many Greek islands.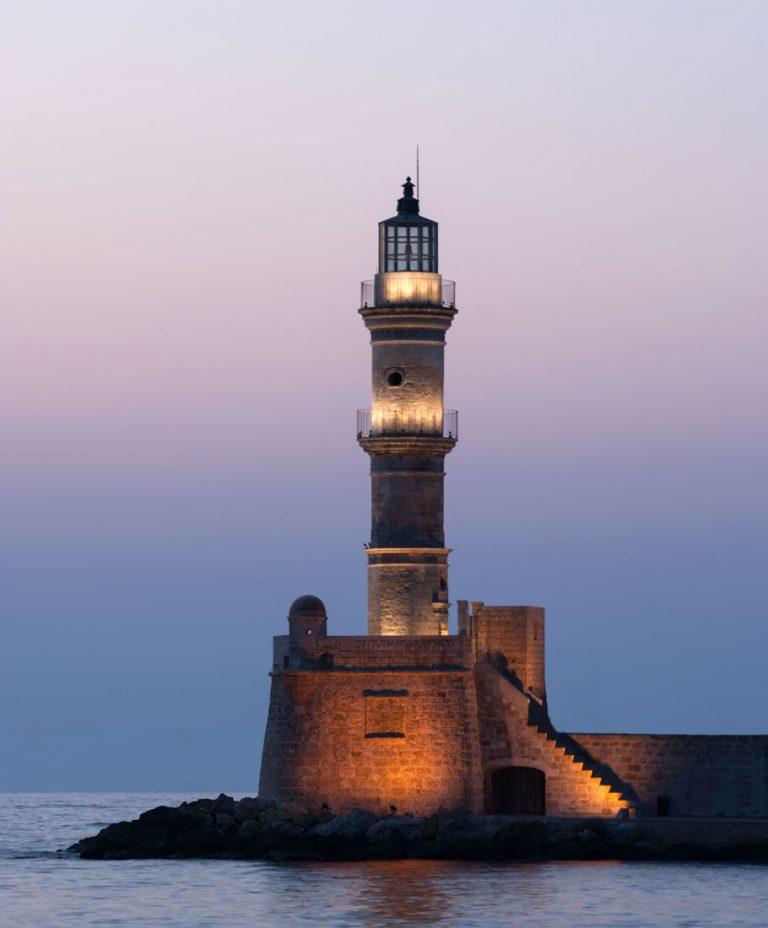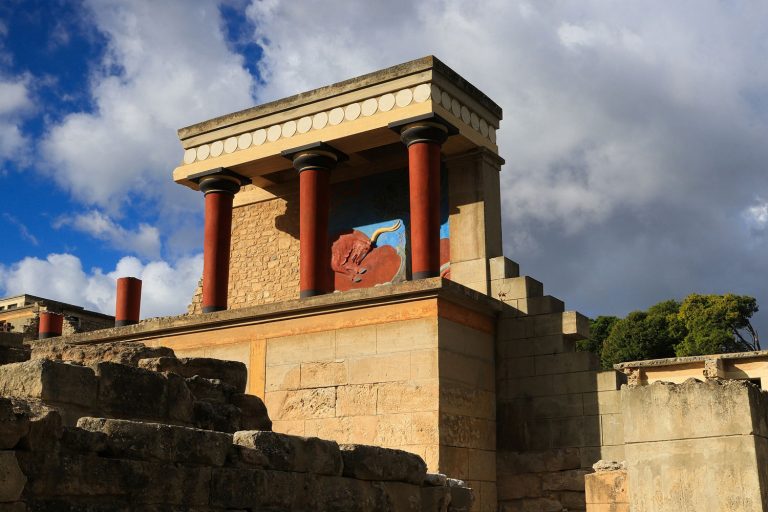 History
The Minoan Civilization, the first organized civilization in Europe, was born in Crete 5,500 thousand years ago. Since then, the island met the Ancient Greeks, the Romans, the Byzantines, the Venetians, and the Ottomans, until its modern heyday as the largest Greek island. With outstanding monuments of world culture such as the majestic Minoan Palace of Knossos (148km) and the photogenic Old Venetian Port of Chania (11km), the one-of-a-kind history of Crete is evident in every corner of the island.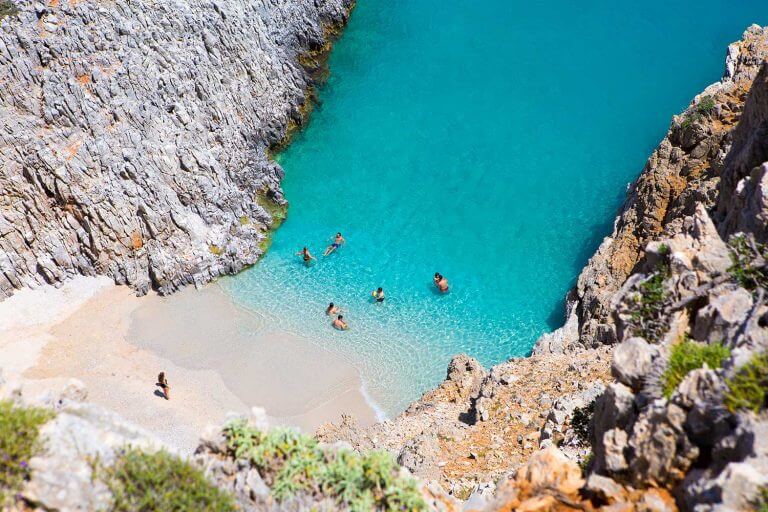 Beaches
Featuring some of the best beaches in the world, Crete is among the most popular summer vacation destinations. Especially Chania region has famous beaches such as Elafonissi (64km), Balos (42km) and Falassarna (42km), but also wonderful resort villages with amazing beaches stretching for kilometers, like Platanias and Agia Marina. Crete is synonymous with marvelous beaches, enjoyable swimming in clear blue water and relaxation by the sea in places you will dream of for years.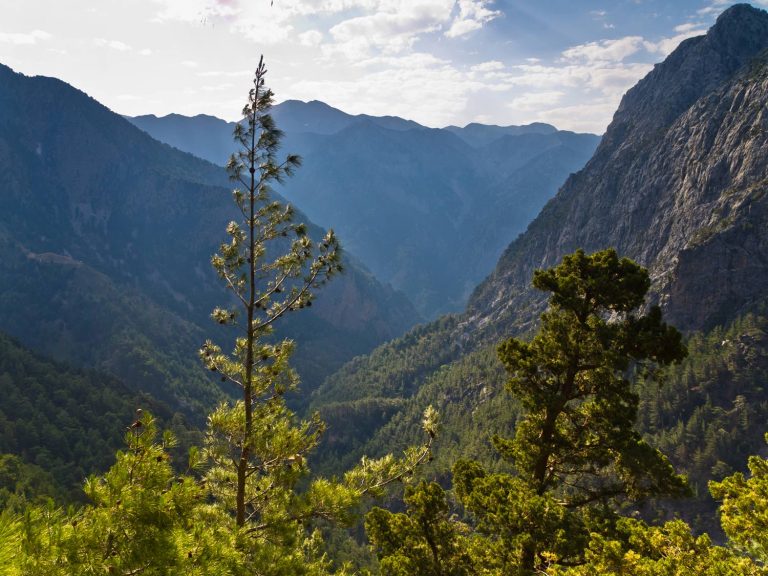 Activities
Crete and the Mediterranean climate favor outdoor activities of all sorts. Water sports above and below sea level are ranked at the top of preferences, like scuba diving, water skiing, wind surfing, snorkeling, paddle board, jet skiing and so much more. However, Crete's geomorphological features are equally fascinating and provide the ideal environment for a wide range of terrain activities. Don't miss out on a 6-8 hour hike down the trail of the famous Samaria Gorge found between the White Mountains. It is the longest gorge in Europe (16klm) and one of the most impressive ones in Greece. Mountain biking, horse riding, jeep safari tours, cave exploring are also exciting options for nature adventurers!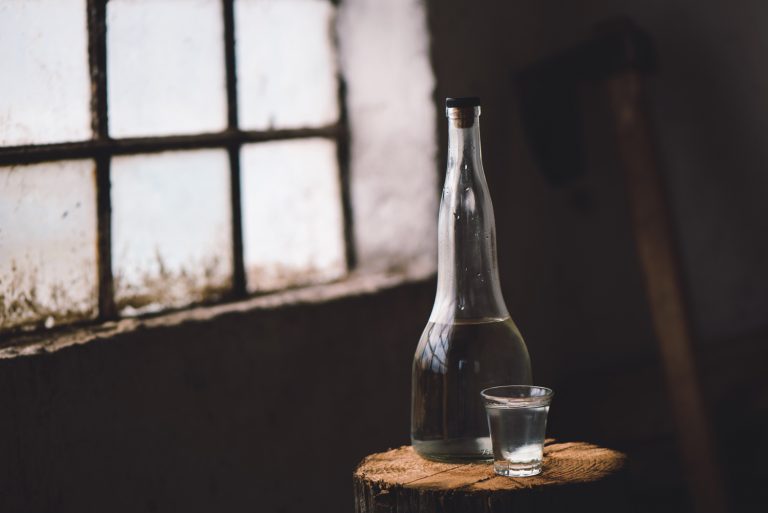 Culture
Give yourself the opportunity to immerse into the Cretan culture in order to have a true taste of Cretan life. Food, wine, religion, local customs and traditions are all components that constitute the mosaic of what it means to be Cretan. For wine lovers and countryside fans, book a wine tasting tour at one of the beautiful local wineries and return home a wine connoisseur! The same applies for those that appreciate the No1 Cretan cooking ingredient, not other than the highly nutritional virgin olive oil. Rent a car and visit the surrounding villages, discover centuries old monasteries, sit down with welcoming locals and share a "tsikoudia" with Cretan "meze" while they serenade you a "mantinada". Embrace the Cretan hospitality and you may make friends for life.