A delightful journey of relaxation and pampering.
Faithful to the ancient maxims and the philosophy of well being, our goal is to help our visitors at Thalassa Spa embark on a delightful journey of relaxation and pampering. Our therapists offer our valued guests a wide range of indulgent facial and body treatments that will promote a feeling of vitality and guide them down the path of wellness, tranquility and rejuvenation.
Opening Hours: 10:00-18:00
External guests please contact us at info@thalassaresort.gr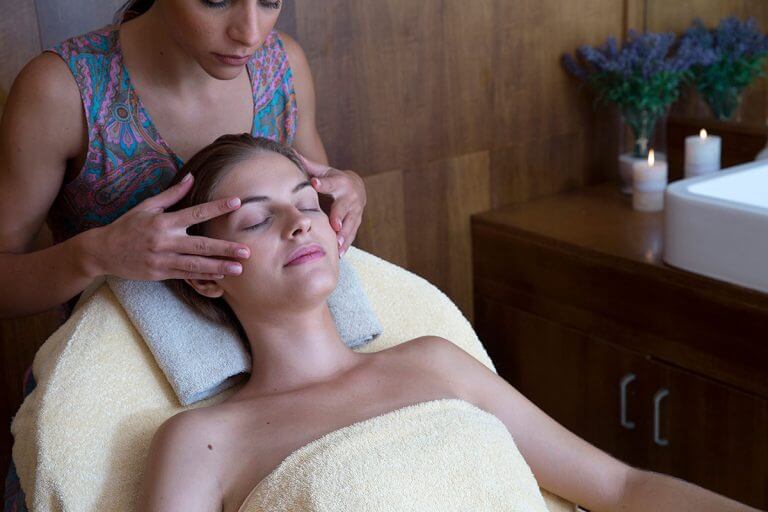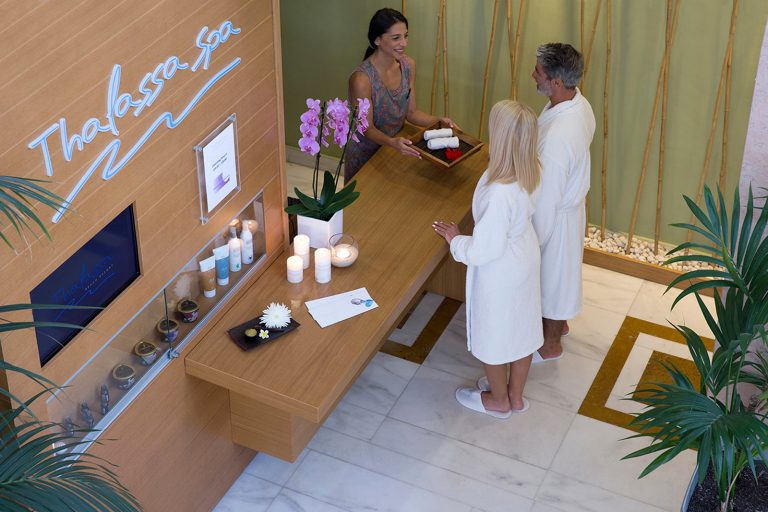 SPA FACILITIES*
Face and body treatment rooms
Treatment room for couples
Changing rooms and showers
Sauna
Experience shower
Nail Salon
*reservation is needed for the use of spa facilities – charges are applied to all services
SERVICES
Massages
Body Treatments
Facial Treatments
Manicure – Pedicure
Our Gym
No need to compromise your fitness routine while on holidays! Thalassa Beach Resort owns a newly renovated fitness room and it is available to guests from 08.00 to 20.00 daily. In a space of 47sq.m., fully air-conditioned and ventilated, one may find professional MATRIX® fitness equipment such as treadmills, bikes, elliptical, water rower, cable pull, wall bars, TRX, dumbbells and kettlebells. 28m2 of the space is equipment-free for exercising.
Stay in shape with positive energy!
Opening Hours: 08:00-20:00