Memorable days. Exceptional nights.
Where memories of love are made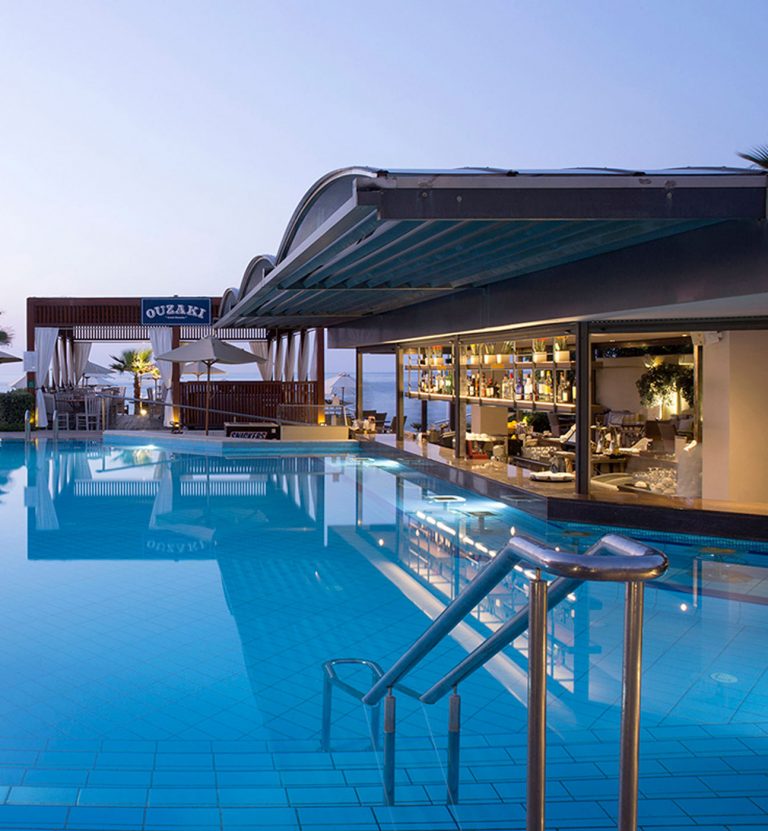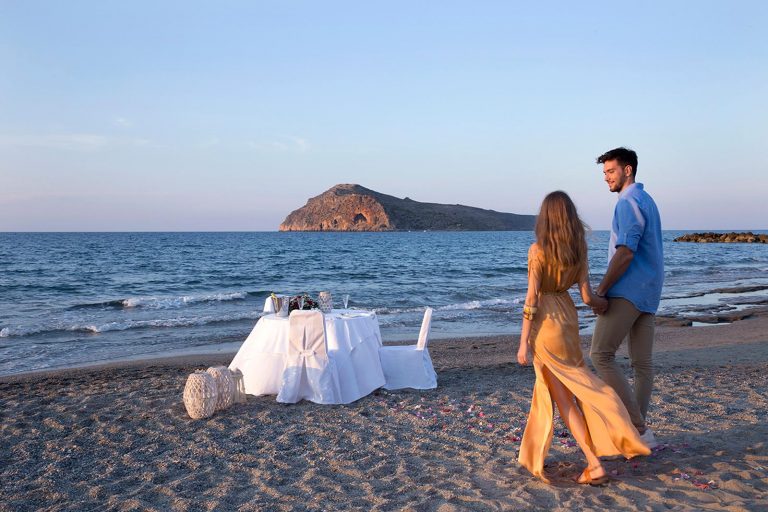 Thalassa Beach Resort is an awarded adults only hotel with a flair for personalized and well thought out, hospitality services. Our 16yo+ admission policy aims at ensuring a relaxing and peaceful environment for those that seek an idyllic setting by the beach with captivating views of the Thodorou island. Proud owners and managers of the establishment are the siblings George and Marianna, whose passion and drive has a positive ripple effect across the hotel, inspiring every member of staff to put their heart and soul in everything they do.
Wholehearted hospitality is something that runs in our Cretan genes and thus defines the hotel's entire operation with the purpose of making our guests feel welcome, pampered and most of all happy, throughout their stay. Ranging from inhouse activities and live music nights by the pool to haute gastronomy at Elaion and romantic packages, it is certain that you will leave Thalassa Beach Resort with a suitcase full of loving memories and a desire to return soon.
ROOMS & SUITES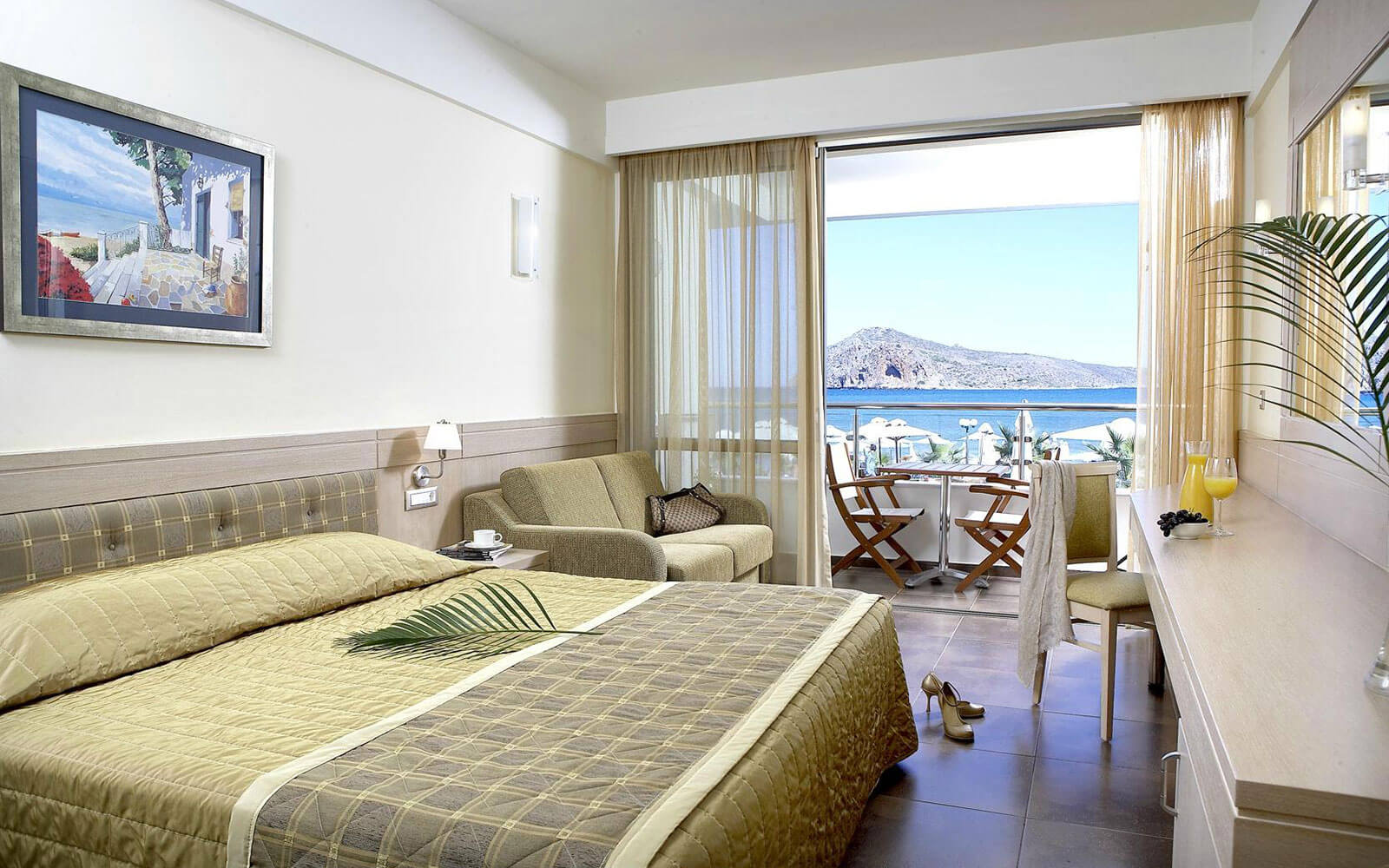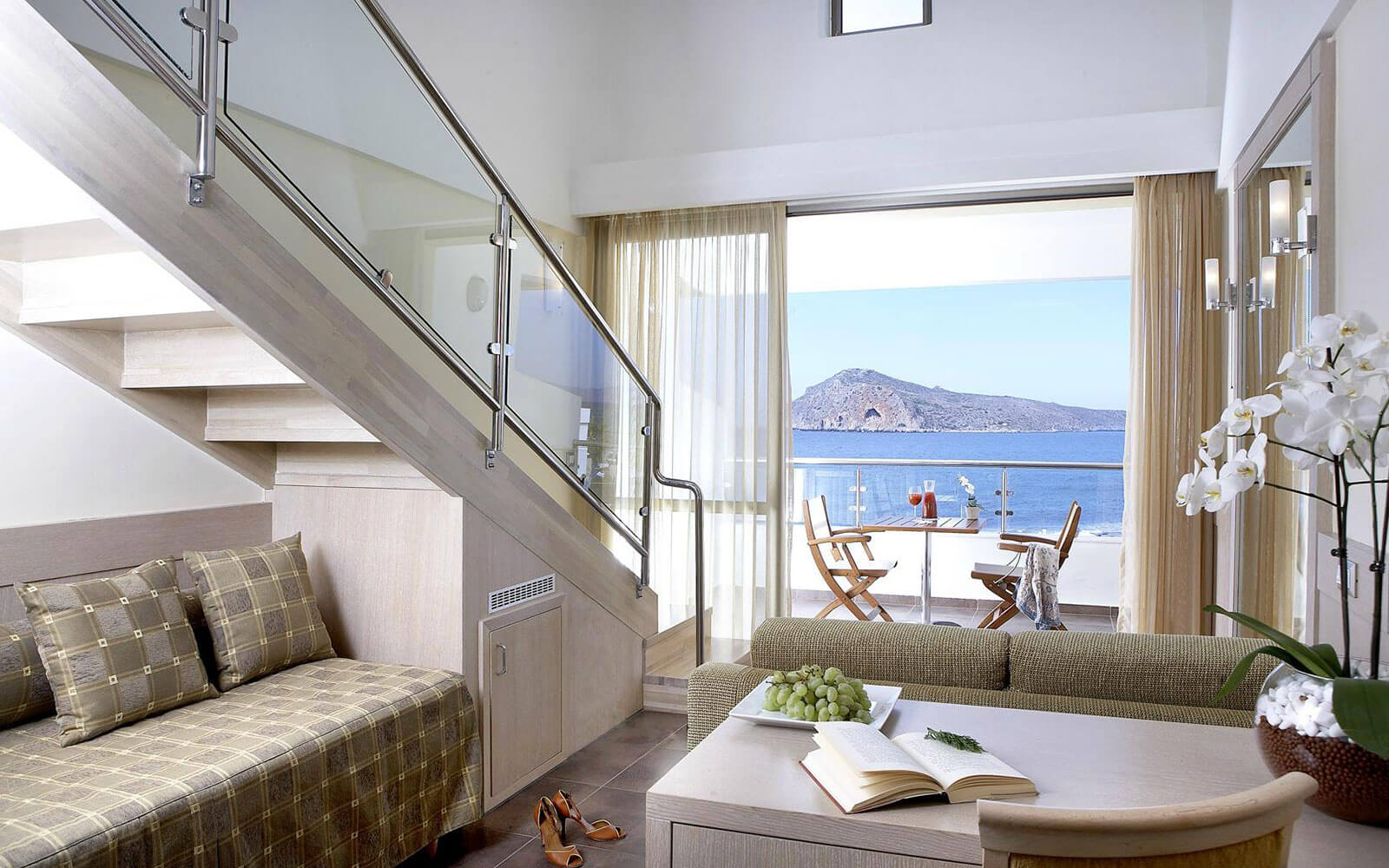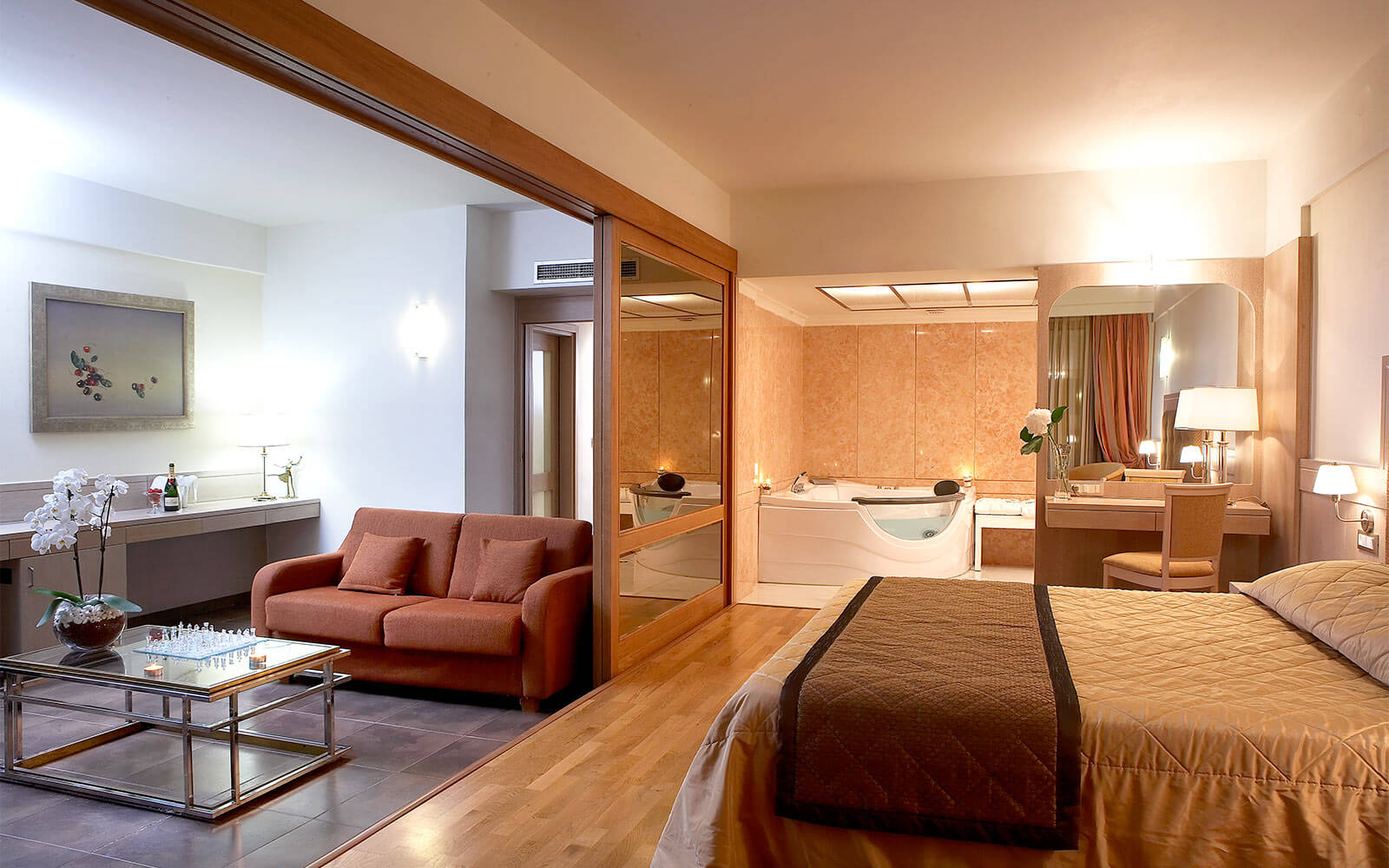 Endless beaches. Great weather. Incredible view.
Located on the beach of Agia Marina, one of the most beautiful beaches of Chania and Crete, Thalassa Beach Resort will fascinate you from the first moment. Indulge in the infinite blue and the unique view of the picturesque Thodorou Island.